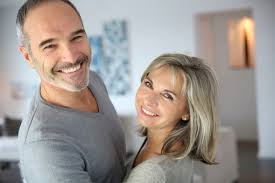 Demand for Self Managed Superannuation Funds (SMSFs) is still strong, particular in the 45-55 year age bracket.
SMSFs represent around a third of all superannuation monies, which as a whole, is larger than either industry or retail funds.
The ATO website states:
"In the five years to 2016, SMSF assets grew from 440,000 to 577,000 or 31%. In value terms, SMSFs continue to have a significant influence in the overall growth of the $2.1tn Australian superannuation industry".
SMSF challenges
However, with the latest round of legislation changes, and various economic issues looming, SMSF trustees are looking to their advisers and accountants to work through a range of challenges. These challenges include:
Ensuring trustees have enough funds when they come to retire
Weighing up diversification risks and opportunities
Identifying where growth will come from
Despite the challenges and frustrations that the current market presents, the demand for SMSFs has not been affected.
Should I self-manage my SMSF?
With new technologies available, it is certainly appealing to the younger demographic to have and manage their own SMSF. But do trustees have all the information they need to make investment purchases? Do they have the time to keep pace with market changes? Does technology pick a loser?
For the SMSF sector to mature successfully and meet trustee's needs and objectives, the right combination of knowledge, technology, administration and advice is necessary.
For example, robo-advice is efficient but it is not personalised. It won't inform you to be careful of breaching the new contribution caps, proofread the Trust Deed, determine where the growth or risk will come from or that your purchase contract is named incorrectly.
The advantages of working with a trusted adviser
As SMSF investors seek better returns from a wider range of investment choice, and as regulations continue to change, a suitably qualified accountant or adviser can assist with developing a plan for your SMSF to meet your long term requirements whilst minimising risks.
Commercial property, the "Amazon effect", new technology, infrastructure and renewable energy are emerging ideas for SMSF investors shifting from mainstream selections in order to generate 'alpha' and superior performance. For a small fee, these ideas can be discussed with a suitable adviser before commitment is made so that the risk of your SMSF and personal plans are minimised. Caveat emptor!
More information
In a lower growth and more regulated environment it is prudent behaviour for trustees to seek out better choices for their SMSF if they have not done so already. Lantern Advisory is suitably equipped to provide support for SMSFs and trustees from accumulation to retirement stages.
For more information, please contact James Cavanough at Lantern Advisory on 07 3002 2690 or email jamesc[@]lanternadvisory.com.au.