When it comes to investing, focusing on the negatives isn't helpful. Instead, it's better to develop your personal investing strategy and then stick to it. This is often easier said than done. How do you know which risk factors are relevant to your portfolio? Not all risks are the same and each portfolio has different underlying goals and objectives.
With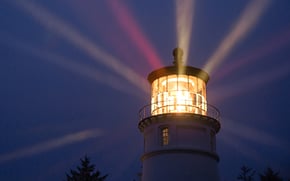 the increasing uncertainty in the current market, it is a good time to go back to basics. The challenge we face as investors is to make sure that the headlines we are reacting to are relevant to our portfolio. The key to doing that is to have a written financial investment plan or investment strategy – even if relatively simple. It is a great way to capture your personal goals and so you can easily recognise the issues that require attention or action.
We have enjoyed a relatively smooth ride from investment markets during the past five years or so. However, inevitably, there will be some uncertain times ahead. It is just a question of when. The basis of any investment plan is the acceptance that we are intentionally taking risks by investing in riskier assets. Risk is generally accepted when there is potential for reward – although a successful outcome is far from guaranteed, so we are voluntarily facing the unknown.
A few good questions to ask:
Is your superannuation reflective of your risk tolerance?
Is your portfolio suitably diversified?
Do you have adequate cash on hand for pension payments, or an investment top up, during the next downturn?
Can your own behaviour be too risky?
Being aware of your investment behaviour is one way to predetermine if your next investment decision is impaired, especially when you haven't established your investment plan. The main investor behaviour biases are:
Vividness – a fixation on a certain event or risk. (e.g. What effect would the trade war have?)
Recency – a forecast based on recent data. The futures are staying down and that will surely extend the market rout.
Herding effect – If you thought of all the people around the world running for safety and was worried if you didn't do something about it.
I think we have all felt anxiety, worry or some bias at some point, but are we accepting there will be volatility in risk asset markets? As investors we seek certainty, we seek some sort of order from the chaos. Planning is key to minimise the noise and prevent an impaired or costly decision.
Goals-based investing is a practical way to build an investment plan, to help you get to the desired destination, so that the volatility may not have a large impact. This may be a long-term capital objective or requirement for annual income, or capital preservation. There are many options to choose from.
For genuine investment advice tailored to your aspirations, talk to a qualified investment adviser, like Lantern Advisory. We are a dedicated and growing investment advisory company, managing wealth in a range of structures, tailoring portfolios according to risk tolerance, and with a firm understanding of the risk factors in the current investment cycle.
If you have any queries about any of these items, please contact us.